Bring out the best in you!
Treat yourself to exceptional beauty services. Our experts will give you the radiance, shine, and style of your choice.
Facelift Your
Inner Glow
With relaxing ambience and customer first mindset, Feather Touch offers three essential services to rejuvenate your mind, body and soul.
Magical Touch
With our personalized care and attention, our passion shows on every client that walks out of our doors full of confidence.
100% Safe Products
Our products and treatments are completely earth friendly & chemical free that provide a gentle, pleasant and long lasting experience.
Unrivaled Experience
We will change the way you look and feel like you have never before with an enriched unique experience.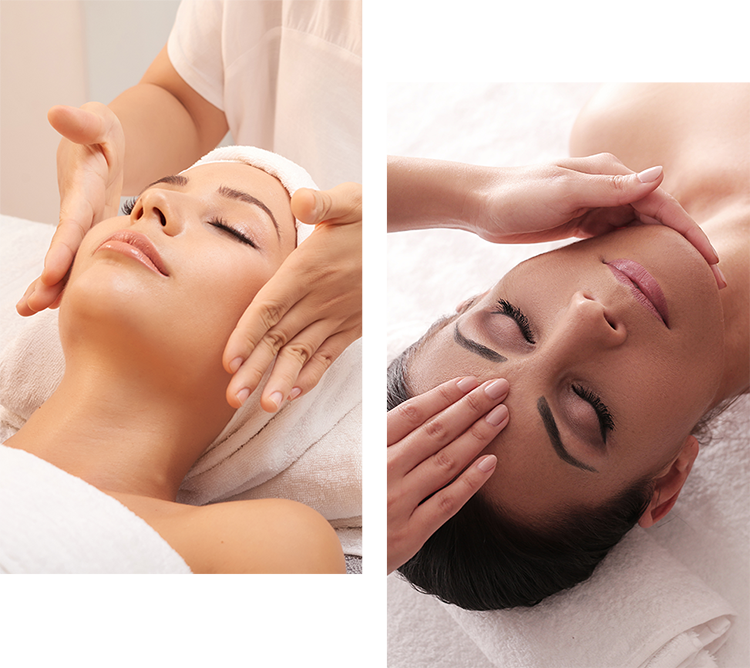 Experience the Difference Yourself
Welcome to Feather Touch for a touch of our brow art with threading or for an hour long bliss of organic facial with complementary facial massage. Engage our experienced and committed stylists in a consultation for an ongoing beauty regime. Trust us with your skin care and brow styling to bring out your inner beauty.
Exceptional
Our Services
Bring out your inner beauty with our precision brow art and rejuvenating skin care services. Ask our associate to create a personalized spa package for you.
Eyebrow Threading & Eyelash Tinting
Well groomed eyebrows hold great power and visual impact on your facial appearance.
Learn More
Heena Tattoo
Henna tattoos are temporary tattoos best suitable for any of your upcoming events, fashion shows or specials.
Learn More
Skin Care & Facials
Engage our professional care to nurture your face and skin with care and show your best. Try out our wide range of organic and specialty facials!
Learn More
Waxing
Goodbye stubble, hello smooth skin from head to toe. We specialize in providing a quicker, less painful, and longer lasting waxing experience.
Learn More
Want to Make an Appointment or Have a Question?
Simply call or WhatsApp us at 513-492-7562 or fill out our online booking form to schedule your appointment.
Testimonials
What Our Clients Say
We take pride in our unrivaled customer service. Stop by and experience yourself!
I have been coming here for over 5 years and would recommend this place to anyone I know. I have always had a great experience. Staff is super friendly and accommodating even if they are busy. I get my eye brows threaded regularly and just recently got my first facial. Very affordable prices with great service!
Rinku was absolutely amazing. I not only walked in to exceptional services, but she exceeded my expectations far and beyond. Being new to the Cincinnati area I was skeptical about eyebrow places because I am very particular. However, she has earned my business. If you are looking for someone who knows what they are doing, I recommend this place. Absolutely welcoming, friendly and amazing!
My sister and I have been going to the Feather Touch in Mason for a few years now and we always leave with beautiful eyebrows and feel so confident. The woman that owns the shop is super nice and knows what she is doing and only does what is best for her clients. I highly recommend going to Feather Touch for all your beauty needs!
I have been coming to this place for several years and it's always a delight to see Rinku. She is the only one I have trusted with my eyebrows. Extremely patient and she makes the whole experience comfortable and painless. I highly recommend her for her services. Beautiful person inside and out!
This place is amazing. Rinku's no nonsense attitude is honestly refreshing and she definitely knows what she's doing. I got my eyebrows shaped and my face threaded and I feel like a new woman. 10/10 recommend and will definitely visit again!
THE BEST place to get your eyebrows threaded!!! I've been going here for years and no one compares, they know exactly how to shape your brows and it's flawless every time. I recently moved half hour away from them, and I still drive to get service here. HIGHLY recommend!!
Wonderfull and amazing facial I must say!! Rinku knows how does actually facial goes with the skin . Facial is balancing of facial muscles and she did it perfectly. Totally amazing experience!! I loved it ! Ladies please do visit.
Offer valid for new clients only on facial services. Grab this exciting deal today!